Well, it's Saturday, and Santa Bucks are here. Too bad the Hamilton Beach Flex Brew 47796 was nowhere to be found. We checked the entire region and my mother's store. NOPE! Apparently, people did not know that using Santa Bucks would save them an additional $6 instead of purchasing it at 15% off.
PSA:
Meijer Santa Bucks are always available the Saturday after Thanksgiving!
I even checked Amazon.com for one. They are sold out, well, unless I want to pay $80+ from a third-party seller. That's just not going to happen. So, we chose the Hamilton Beach BrewStation.
I co-owned a BrewStation when they first came out in 2004. Since then, they've vastly improved the design and added some cool features. The price has remained about the same, too ($40-50), and it's still the quality carafe-free machine I remember.
So, Mr. H.B. Brew is our new family coffee maker. His brew is most definitely true. I have yet to experience the Iced Coffee setting, but this is on my To Tinker With list. (There are always new things popping up on that list.)
I also purchased a GoldTone Reusable Coffee Filter because I'm tired of coffee filters taking up space in my cabinets. With a traditional drip coffee machine, the grounds often bubble out over the top of it. Mr. H.B. Brew's filter basket and carafe-free set up prevents grounds from entering my cup. Yipee!
The reusable coffee filter doesn't soak up the oils from fresh ground coffee like paper filters do, so the brew is closer to using a french press. I love using my french press because it is much closer to the true flavor of whichever coffee beans we're using.
Back in college, I took a course called The Geography of Coffee. We learned about where coffee came from, the different bean strains, the quality of soil, how the berry is processed (wet or dry), and how to properly cup like professional cuppers. It's also where I learned about different ways of making coffee. A french press is the closest way to drink coffee like professional cuppers.
Professional cuppers pour boiling water over grounds in a cup, wait, stir, and taste. Tasting involves covering your entire tongue with the sip you've taken and record the flavor, viscosity, and bitterness. We cupped approximately six different coffees from different countries.
Of those cups, I learned my personal preference reaches into high elevations with fertile soil and wet processing. African coffees are my favorite (Kenyan before Ethiopian) only seconded by a strain out of Mexico. I do not like Sumatra, Costa Rican, and Columbian coffees (South American).
Ironically, our local coffee stop Coffeeville Company recently had a Peruvian bean roasted at their on-site facility (Awesome!). That was a surprisingly great bean. I'm all about viscosity and flavor, and it has all the things!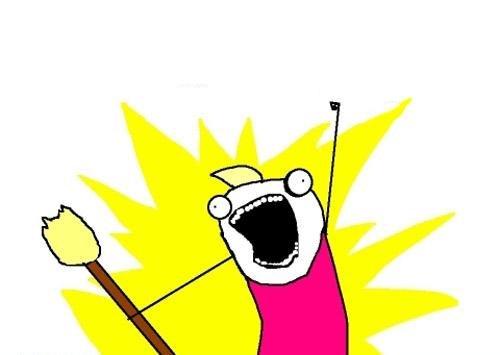 Anyways, I'm starting to derail. Suppose it's time for more coffee or a nap. This is the end of our search. HUZZAH!